Ad cards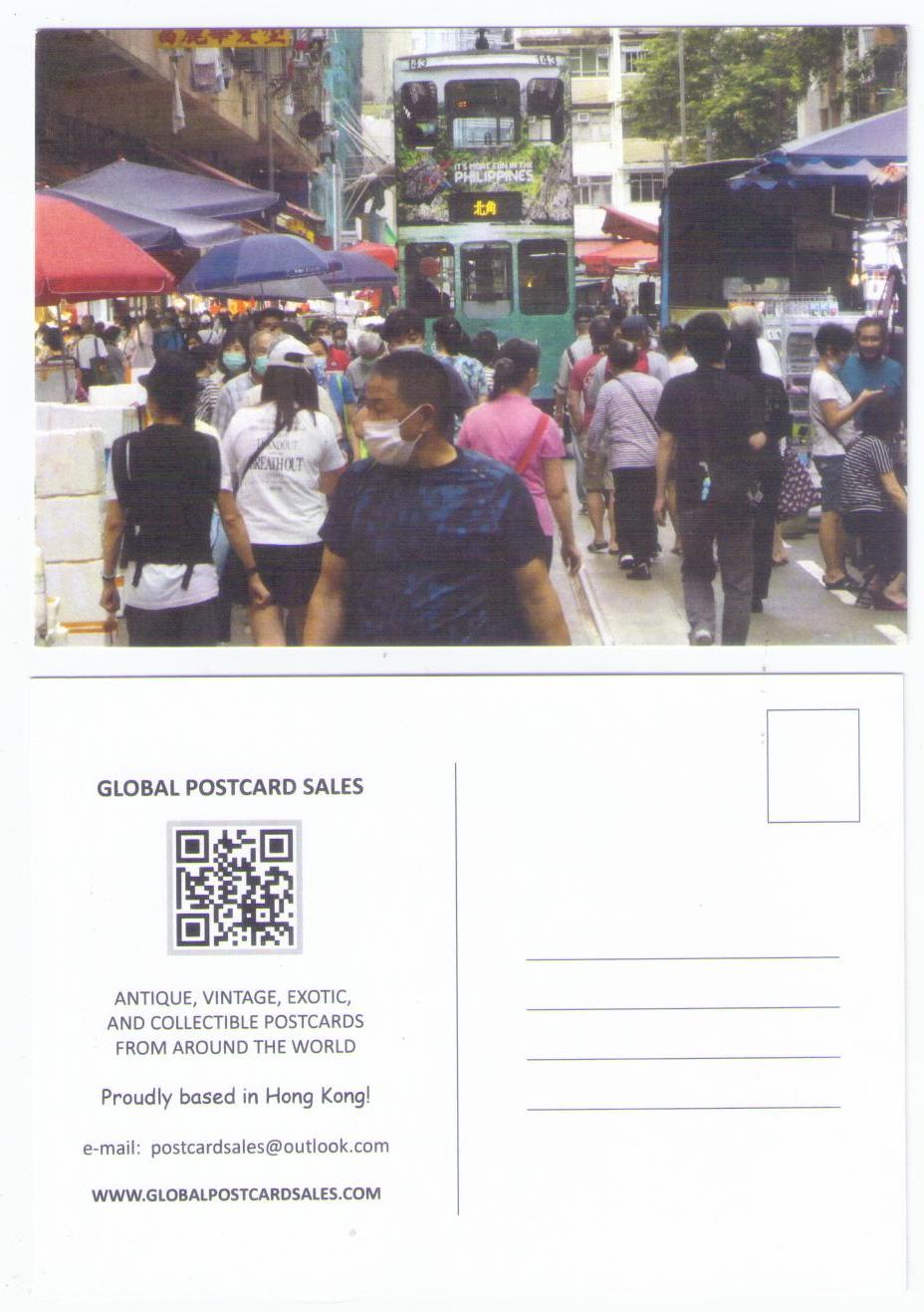 Who's immune from advertising?  Definitely not us, though our overall lack of visibility makes it look that way.  So it was time to do something about that, and we thought:  ad cards, easy to produce, easy to distribute.  Hah!
The first question:  what picture to use?  We're in Hong Kong, and even if many of the trams now say "It's more fun in The Philippines" (which might be true, who knows), any picture of those should be a winner.  So off we went to the North Point terminus, and here's the result.  The next question:  what to say?   Basic details, of course, but QR Codes are everything now, and we didn't have one of those.  As it turns out, creating one takes about two seconds and is free.  So there …
Then where to find a printer?  Hong Kong has many, of course, with a wide quality range.  We first wanted a glossy print but the matte finish prototype looked good, so we opted for that, and thought we were all set to go until the manager said something about "the resolution isn't suitable".   Of course it wasn't.  He said:  what you see on your disc isn't necessarily how it will look when it's printed, so can you do better?  We looked at our two cameras and said "no".  Sometimes it's OK to say no.
Flash forward to taking delivery of a pile of these cards.  We've mailed out a few, but they'll take awhile to arrive because of how things are with mail systems these days.  We understand not everyone wants us to dump a pile of ad cards on their table with nothing in return, but we have our ways and will dispose of them in good time.  We will even list them in the site and will mail one for free to anyone who asks.  (Can't beat that offer!)
So now we're back to the main objective of infiltrating social media.  If you're reading this and you know someone who will mention us on Facebook or whatever's "in" these days, let us know and we'll do the rest.
Until then … stay well.