End-of-Year Greetings, and Thanks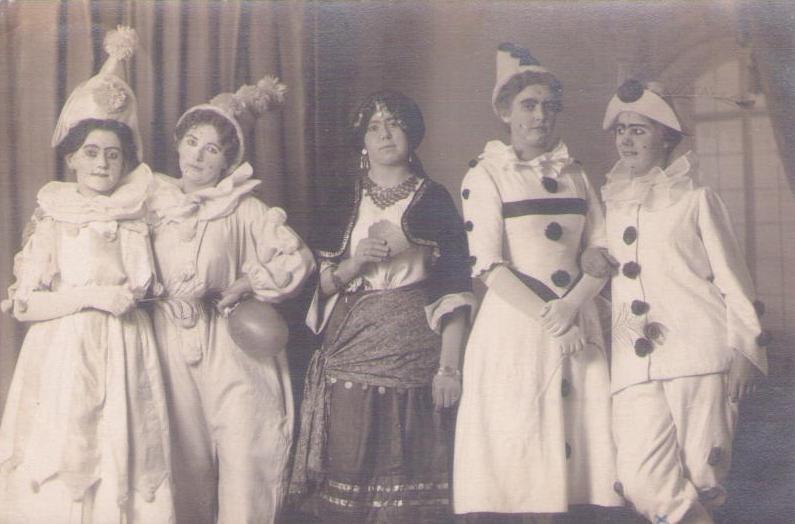 How is it that December comes around every two weeks now?  Though not usually our favourite month, it brings with it the chance to wish you all Happy Holidays — whichever ones they might be — and a very Happy New Year too.  Lunar New Year follows closely in January, and usually we would be up in Shenzhen sourcing some nifty greeting cards, but the odds of that this year again are … well, you know.
Over time we individually acknowledged persons who went out of their way to help us get more cards or otherwise support the site.  This time, the Santa Claus in us wants to make a list of people who have been "nice"  — maybe this year, maybe last year, but at some point their contributions really meant a lot to us.  If yet another senior moment causes us to forget a name (yours!), please don't be offended.  We know who you are.  But here, in alphabetical order, are friends near and far whose efforts helped make Global Postcard Sales what it is:
Ai Lee, Chris R., Derm, Elton, Graeme, Graham, Ian T., Jim C., Kerry, Kim Lean, Leisa, Leo M., Linda S., Lin-Lee, Peter P., Raymond W., Tatiana, and Thea!
OK then, one more thing.  We wrote before about the new category of "Not Postcards", which we then changed to "Beyond Postcards" because that sounds a little more positive.   We totally understand this is a POSTCARD website — don't worry about that.  Postcards are always going to have top priority.  But we also have access to a lot of paper and other ephemera, and if we can ever find *ANYONE* who knows WordPress and who can tweak some of the static elements on the home page, we will do a gentle expansion of the selling proposition to let people, including Dr. Google, know what we're up to.
So off we go, until next time.  Merry Christmas to all …
~Goloh