Mail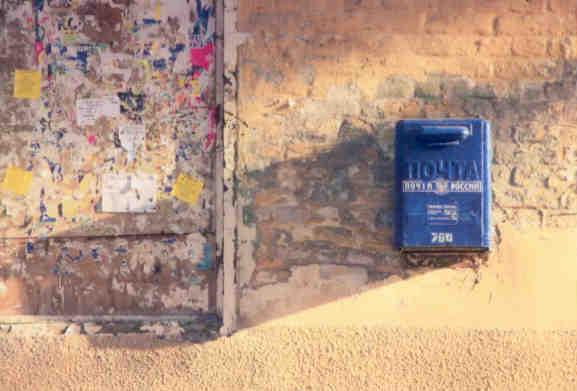 This virus is like the house guest who promises to stay for three days, then not only doesn't show any signs of leaving but starts inviting relatives over too.  Most of us — and we include you, wherever you are — are learning to accommodate all the small and big changes, restrictions, and effects of COVID.  One thing we wish we could do more about is the postal service, both in and out.  Alas, not much.
Hongkong Post has a robust and comprehensive website telling us what can go where.  They bring the site up to date from time to time, but there is an inevitable lag, especially with airlines cancelling service right and left.  That website goes country-by-country, and with minor exceptions puts outgoing mail to each country into one of these categories:
*  service as normal
*  surface mail only
*  all service suspended
Sometimes this depends on the destination city, or postal code.  Sometimes "Speedpost" is available while airmail is not.  And often, when we want to send something by registered post, the clerk will remind us that there "may be" significant delay.  We put "may be" in quotation marks because some items arrive in a week, while Christmas cards we sent in November are still on the way.
So what are we doing for our customers?  The short answer:  being honest, and whatever we can.  If service to their country is suspended completely, we tell them; then they let us know if they still want to order, or just wait.  (We're happy to reserve any card, in that case.)  If we know air/surface is supposed to be available, we advise of that too — same decision.  The situation is most tricky with USA and UK right now.  As of today, airmail to USA shows as "available" but we know the delay will be two or more weeks.  And as of today, airmail to the UK is suspended — even while postal clerks say "use airmail postage and take your chances"  because the occasional indirect flight does go through.
Wow!  The point is that we're still open and the last thing we want is for anyone to think we didn't give the best information we had.  (We also take photos of each parcel at the post office, so there's that …)  So far, all our customers have been completely understanding.   We're grateful.  We're open.  We want these cards to find good homes.  Eventually, they will.
Until next time … stay safe yourselves.  And Kung Hei Fat Choi (or, if you like this better, Gong Xi Fa Cai) for a Happy New Year of the Ox!