News & notes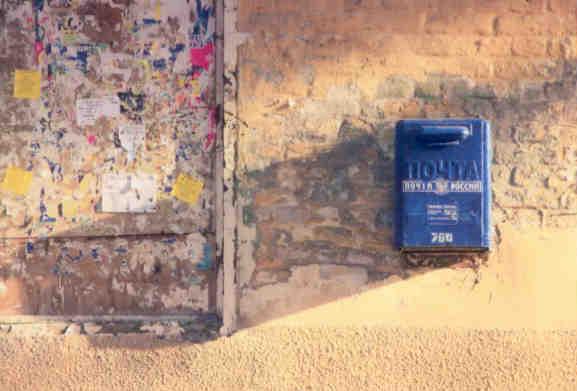 On this hot and humid summer evening, ships' horns sounding out in the harbour, Mau-Mau the cat (and co-owner) snoring away under the bookshelf, we'll write about a few things that don't need their own individual entries.  Something in this should be interesting!
*  South America
We've known for a long time that the whole area south of Mexico was our weak link.  Still is, come to think of it.  But we've received quite a few cards from one of the less-common countries, they have their place in the queue for scanning now, and you'll see them before too long.  They are going to make a great addition to the site.
*   DPR Korea
According to an official U.S. Government website, it's legal for American citizens to own these cards.  We wouldn't be raising these above the radar if we didn't believe that to be true.  So have a look.
*   One big order
For the first time since we launched this site, our total number of entries went (temporarily) backwards.  And why was this?  One customer is accumulating a collection of postcards from one country, corresponding to coffee-table-type art photo books with similar photos from one particular photographer.  We were very happy to work with Tom to identify print run variations and other specialty cards.  But fear not, we started card entry again immediately after that, and are moving forward again.
*   Mailing with security
Entirely different from registered mail, which has never failed us, Hongkong Post offers another nifty service which we offer for free:  we complete a small pink form and put HK$1.20 worth of stamps on it and the postal clerk "chops" that and returns it to us as proof the parcel was handed over at the counter.  We can e-mail this to the customer.  Come to think of it, this has never failed us, either.
*   Mountains are boring
No, let's be clear about that.  The mountains are great.  The postcards tend all to look the same after awhile.  Think back to the days before digital cameras, when you had to bring your roll of film to a kiosk for processing.  Imagine working at one of those kiosks near the Washington Monument, or the Eiffel Tower, or …. or …. and seeing thousands of nearly identical photos every day.  Yes.  That's how it seems to us when we are scanning minor peaks in Colorado.  But we know, somewhere out there, someone has been waiting for just that card of that mountain.  And here it is.
Until next time!