Our Australia connections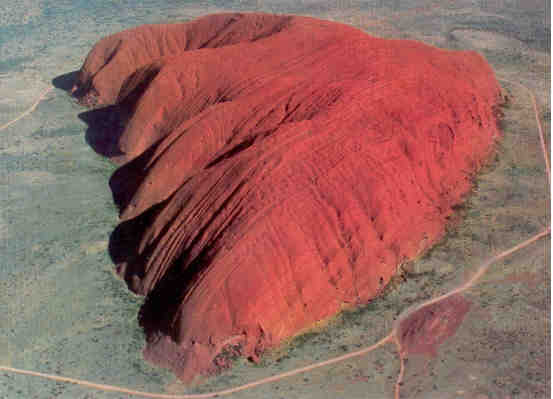 As we near the end of the annual Lunar New Year frenzy here, we want to wish you all a "Kung Hei Fat Choi" or "Gong Xi Fa Cai" (Hong Kong now being fully dialectical) to celebrate the Year of the Pig. Apart from being the warmest new year in Hong Kong's history since records began in 1884, too many people became very grumpy when their narcissus bulbs (水仙) therefore bloomed too soon. But it's not nice to fool Mother Nature!
We want to give a shout-out to two persons who have contributed much to our Australia category. First, to Chris, whose unerring eye for strange and offbeat items added not only to our Australia stash but also to many other topics and locations. He knows we're grateful. And, recently, to Derm, who takes advantage of frequent road trips around the country; who knows which areas we're missing; and who periodically turns up with some great new entries. We don't define friendship by the number of postcards people send in our direction, but these two guys deserve special mention.
Other tidbits:
* Two huge projects of yet-to-be-determined value have recently opened in Hong Kong: a "Mega-Bridge" from here to Macau via Zhuhai in PR China; and the HSR (High-Speed Rail) from here going north to who-knows-where in China as well. We've used the bridge but not yet the train, and though people are now asking us for postcards of both, we've not come across any yet. We will, and when we do, they will go into the site.
* We changed Macedonia's name to North Macedonia, in line with recent developments between them and Greece. We would also change Swaziland's name to eSwatini, but we don't have any cards from there so there's nothing to change.
* For PR China, we relocated nearly all the special, oversized, heavy stamp/postcard folios into their own new category. Prices for those are often substantially higher than for single cards, and because we do have quite a few entries from PRC, we wanted to make browsing easier.
So that's it for now, as the warm winter continues to make its way out the door. Until next time …