Post Love to the Future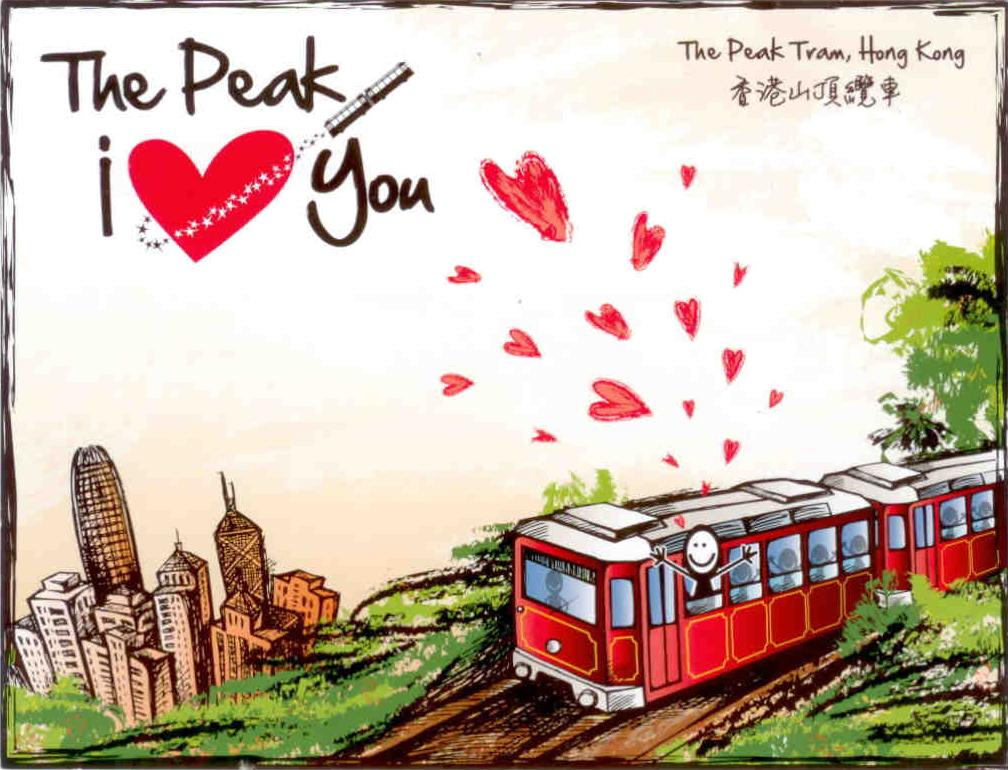 No, that's not a creepy new film title.  We were up at Hong Kong's Victoria Peak the other day, doing some tour guiding.  If you've ever seen the Peak Tower, you know it's built into a sort of atrium structure, and at one level we looked down to another level and saw a massive plastic rack of postcards.  Well, who could resist–but there was more to it than that.
The operators have a promotion going.  It's called "Post Love to the Future."  The rack consists of 365 (or 366, we didn't count) clear plastic slots, each labelled with a different date–in the future.  The instructions are clear enough:  go buy some postcards, go to the nearby Post Office, buy some stamps, and check directories provided to see how long it might take for a card to arrive from Hong Kong to your favoured destination.  Write and stamp your card, and put it into the slot for the date you want it to be mailed.  Someone will take all cards from each day's slot, and mail them.  So your lucky friends and family, or just you, will be getting mail from you well into the future, after you've arrived home, or died, or broken up, whatever.   We could see that each slot had several cards in it, fortunately all showing the picture side and not the addresses.  But there is also another way to participate.  If you spend HK$100 (about US$13) or more at any one outlet in the Peak Tower, you can bring the receipt to the Customer Service desk and they will give you a goodie bag containing two different cards (see one of them here), a bottle of liquid soap to blow bubbles, some multicoloured plastic knives, a yo-yo, and instructions on how to fold a piece of paper to create a dumpling.  You think we could make this up?
It was a beautiful, hot, completely clear day up there at the Peak, and we came back marvelling not only at being able actually to see the view this time, but also at the crowds of visitors, and at the wonder of this unusual postcard activity.  We know what you're wondering:  did we send any cards?