Reproductions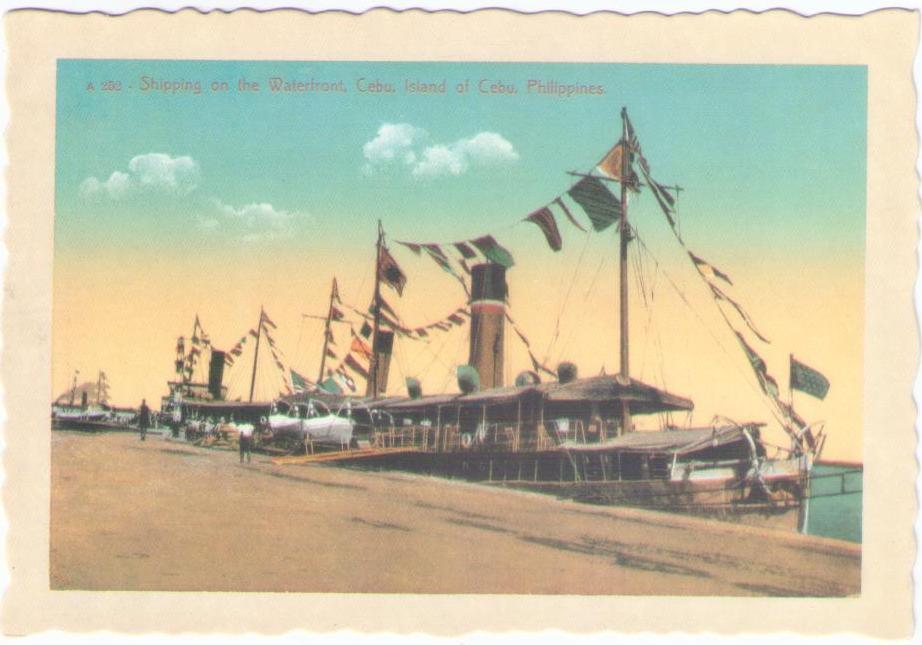 Love them?  Hate them?  Couldn't care?  In our experience, not a lot of folks fall into that first category.
We suppose different people might define reproduction postcards in different ways, but here we're talking about old cards whose photos have been made into new ones, like the example from Philippines we've used to illustrate our point.  We can think of advantages for this kind of card:  topical collectors; inability to find unused examples of the old photos; reminder of the old days, and so on.  Personally, however, we would go for the original card — posted or otherwise, doesn't matter — any time.
Some reproductions seem more suited to the style, and for that you can enter "large letter" in our search box and see the difference between originals and reproductions.  Design and layout may be the same, but artwork inside the letters can be updated and made more contemporary.   Actually we don't mind these.  But technically they aren't "reproductions" if the design and content are not identical.  Many museums are fond of selling repro cards in their gift shops, and we can understand that but have no way of knowing if anyone buys them, much less sends them.  Note too that we're not counting a postcard of a particular painting or artwork as a reproduction.
So here's a rhetorical question for you — if someone is choosing a card to mail to you from their holiday (*holiday*!!  Fingers crossed!), which would you rather receive?  A reproduction of an old view of the city, or a new view of something scenic or quirky?  In fact, be grateful for either one because it means someone was thinking of you.
Update on Biden/(Harris) postcards:  no luck yet.  We've cast the net out about as far as we can, and have fingers and toes firmly crossed for this too.  If you have any ideas other than eBay …
…until next time.