Rojak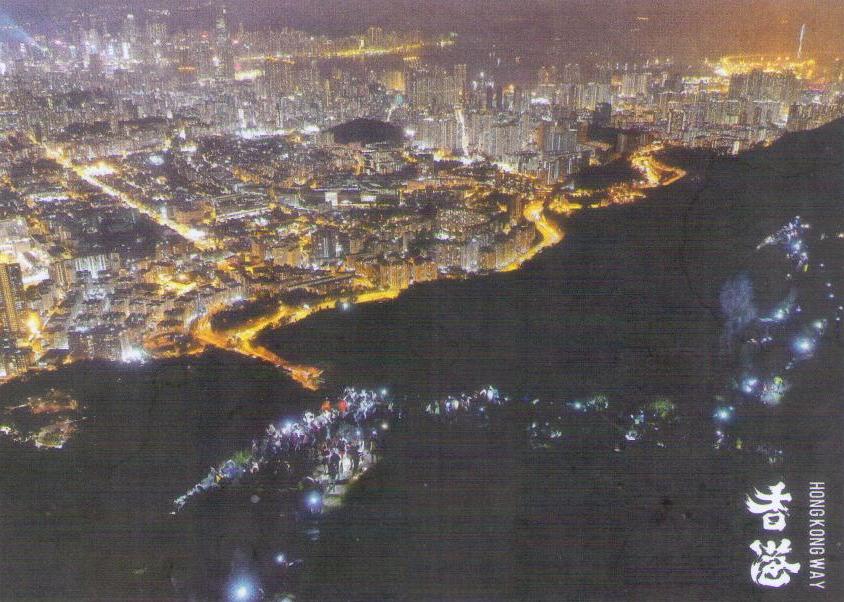 If you've spent time in Southeast Asia, you might recognise "rojak" as a kind of salad with everything in it.  The term colloquially also means "a bit of everything," or — less politely — the dog's lunch.  And so you are reading a rojak entry now, what comes to mind on this sunny morning.
Unless you live here in Hong Kong, or Sweden, or a few other countries, you are now probably on some sort of lockdown and wanting Covid-19 to go away.  So do we.  Scrolling through postcards from the comfort of your room would be one way to pass the time … and though we have nothing good to say about effects of the illness, since it started HK has seen less of the political turmoil that plagued the second half of 2019, and was the focus of the Blog entry before this one.  Ironic, eh?  Government tried to pass a law forbidding wearing of masks (political) until it had to contend with the public demand to wear masks (medical).
We had a re-think of the self-censorship we imposed on our postings of activist cards.  If you read our Blog entry of 25th March and then looked at those cards in the website, have another look now.  (Mostly) the same cards, but more of them, and with smaller or fewer areas missing.  We decided we didn't need to lead the pack in bowing too low to political pressure.  The card whose photo appears alongside this entry presumably has some sort of message, but we don't know what it is.
OK then, back to the virus and collateral damage it causes.  One great example:  mail.   Nearly all countries have shut down all or part of their international systems.  Websites can tell you which countries have suspended service to which other countries because flights are cancelled, and it's a sobering list.  Hongkong Post has stopped airmail to several destinations, telling us we can still send by surface if we wish.  At least the Post Office is still open.  U.S. Postal Service warns not to send airmail to many locations.  If you try, they will return the letter to you.  Not sure how they handle postcards, which rarely have a return address.
And countries are beginning to eliminate online tracking of registered mail.  For example, we can send a registered letter from here to U.S.A., or Netherlands, or Canada, and online tracking follows it until it leaves our borders.  After that — nothing, no matter which trace service we use.  Cannot possibly guess why that is.  There's a solution here:  file a claim of a lost item.  This forces Hongkong Post to follow up, but that would be a complete and unnecessary waste of time, not to mention taking forever.
Anyway, now we wait to see when the health situation will improve; whether this will bring with it more of the 2019 political mess (likely);  and how creative any new postcards of all this will be.  So far, we have not found any cards of the virus.  But if we do, they will go into the site too.  Virus-free, of course.
Until next time …