Sand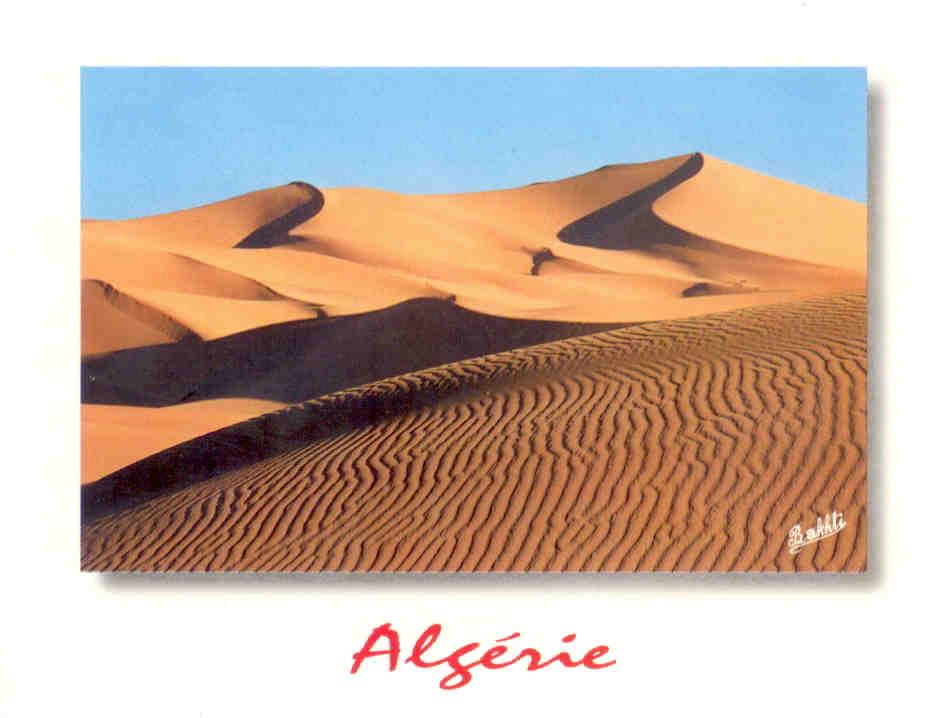 Back in the Dark Ages, we had a friend who was a celebrated travel writer.   He was in hot demand, by publications large and small.  No subject, however trivial; no location, however obscure, was beyond his skill.  Except one:  beaches.  He hated sand in all its forms, and more than once we heard him say "Sand!  What the hell more is there to say about sand that I haven't already said?"
Too bad he's not sitting here now, because we're about to give you our version.  And you'll have two choices — just read the short entry, or check the postcards behind each of our reference numbers.  The trouble is, these aren't links, so to see the cards you would need to do a fair bit of searching.
Postcards being the most comprehensive of visual resources, you would think they tend to divide sand into two categories — beach or desert.  Not at all!  Actually, desert sand does tend to show up as dunes (20439048) and little else.  But sand dunes can appear anywhere (10123145) and are far from uniform.
If you've traveled, you know each beach has its own type of sand, which we sort by colour:  white (20606001), brown (20706008), black (20315060), and even pink, for which we're pretty sure we have a card but can't find it.  And what do you do on a beach but build a sand castle or some other sculpture (10131047)?   And if you're in Florida, for example, what might you find just offshore but a sand dollar (38700017)?   Along with a sand bar (20213018)?
Sand gives its name to one of the most crumbly of rocks, sandstone (20601207), and is especially useful when a flood is coming when you use it to make sandbags (20322115).   We doubt Las Vegas has many floods, but Macau sometimes does, and in either place (not forgetting Singapore) you could take refuge in a Sands Casino (10129026).   While you're there, have a sandwich (31300132).
We promised a short entry, and we're nothing if not honest, but it's partly because we are skipping anyone whose name is Sands.  We also don't seem to have any cards showing an hourglass, or a kid's sandbox, or a sand mandala from Nepal.  But by now, you have the idea, and if our friend were here, so might he.
Until next time …