Space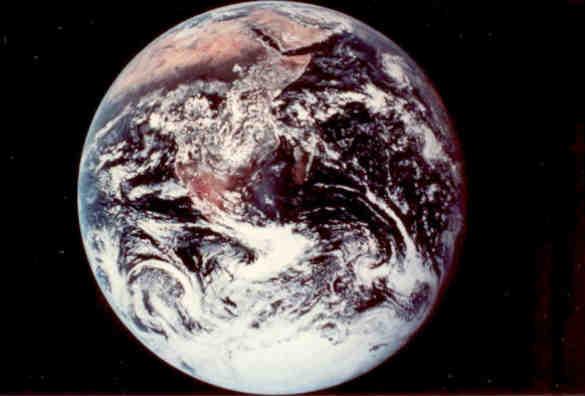 No, not Outer Space. We're talking about electronic space taken up by the website. Here's the short story.
We pay annual fees to a host server, and the total depends on how much space we think we need. For years we never changed the requirement. But in 2014, we started adding cards more aggressively, and started getting furtive little notices from the server company that we were nearing capacity or however they were trying to tell us to pay attention. OK, we doubled the size. That would be enough for many more years, right? No, apparently not. The notices started up again.
The logical first step was to find out what was taking up all that space, and after some detective work we figured it out. From the beginning until early 2014 we were using a reliable old scanner that was not very user-friendly but that generated acceptable images of about 20KB each. Then, some of you may recall, we went through a nightmare with a new HP scanner until we dumped that and found an Epson model that works fine. But the output for each card is more like 200KB per card, and that's the lowest setting we can manage. So every new card was taking up the space of ten old ones.
Complicating this, deleting a card's visible entry didn't delete the image itself. Only the site knew it was there. When we discovered this, we went in and got rid of everything we had sold. That helped. But (big BUT) we still have many good cards to scan and enter. This left us with two choices: buy more space, or create more from the existing setup. We're taking Door #2.
The only way to do this is to eliminate less-performing theme categories. With more than 100 of them, you know some will be less popular than others. So we're starting with two: "Boring," a title that pretty much guaranteed nobody would be interested in the cards; and "Winter," a group we're not sure why we introduced in the first place. The card used to illustrate this entry is of a sewage treatment works. Boring, indeed.
This solves the immediate problem, and if needed we have a few others whose days might be numbered. Definitely, though, "Aviation," "Stadiums," "Lighthouses," and all geographic categories are safe. Keeping in mind that many cards in theme categories are double-listed by geography, the cards are still available.
(And we wonder: why did we ever introduce "Winter" but not the other three seasons?)
Until next time …