The Balkans: so good, we went back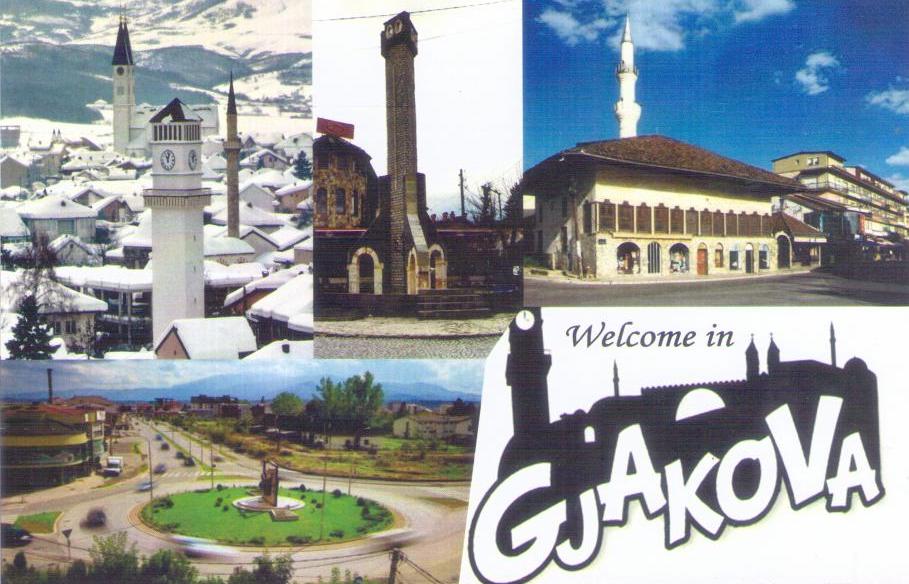 Dredge your memory and recall a 2016 Blog entry describing our first visit to Albania.  We ended by saying "We loved Albania and would go back in a flash to see the rest of the country if that were possible,"  not really thinking that it was.  Well, as things turned out, it was.
Shakespeare wrote that Cassius thinks too much.  So do we.  Albania was too good not to return.  After seeing the southern half before, we decided this time on the less-touristed northern side, and as the geographical area is not large, we added Montenegro, Kosovo, and southern Croatia as a bonus.  Now we can find them on a map!
So, about postcards.  Croatia is awash in them, though like the rest of the country, not particularly cheap.  Those we mailed around the world all got through.  Montenegro, likewise.  Tourists flock to beach areas like Budva, and Kotor's Old Town, a magnet for cruise ships — sort of "Dubrovnik Lite".  Shops all sell the same cards at identical prices.  Our mark-up is small, and definitely cheaper than travelling there.
Kosovo was different.  While the country tries to get its head together (and gain international recognition) after the traumas of the 1990s, it is not a focal point for international tourism, and postcards are in shorter supply as a result.  When we went to the post office in Peja, the attendant said "the letterbox is outside, and we clear it twice a week."  Only about half the cards got through.  Two to ourselves did arrive, but without postmarks.  So I tried an experiment, writing a letter in all three of Kosovo's languages (thanks to Google Translate) and sending those cards back to the central office in Prishtina asking them to apply postmarks and just mail them back here.  So far, nothing, but there's always hope.
Update on 29th October:  They just arrived!  We would say "never lose faith" except that almost none from Albania did.  Sigh.
And Albania.  Our view is as before:  a wonderful place, developing quickly.  With a little help from our friends Elton and Ardi, we found a crowded shop in a small bazaar, selling some cards from the Hoxha era.  You will see them in the site soon.  And let's end this entry differently from before:  WHEN we can go back to Albania again, we will.
Until next time …