Tinkering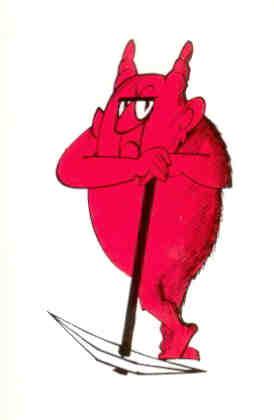 We've mumbled about this before, but it never hurts to remind ourselves that entering a postcard into this website is just the beginning of a complicated process of fixing small (and big) mistakes, structural improvements, cosmetic adjustments, and so on. Ah, if only it was as easy as just dropping in a new card. Here are some of the things we need to do.
Let's start with theme name changes. "Airplanes" became "Aviation," as we included airports or flight-related items. "Beer/Brewery" (why did we start with that, anyway?) became "Alcohol" when we realized we also had a stash of cards with wine, whiskey … Even "Christmas and New Year" needed fine-tuning because otherwise it would not have been clear that we were including Lunar New Year postcards from around Asia. "UNESCO World Heritage" expanded from just "UNESCO" as we discovered the terms, where postcard issuers were concerned, are interchangeable.
You can glance at the list of 100+ Theme categories and make a good guess which ones we may change in the future.
Prices can go up, or down. We did an entry on pricing some time ago, but like many other businesses we sometimes respond to recent external activities, or sales, or lack of sales, to make some adjustments. Sometimes too, this is driven by the change in condition of a card. If it was originally Grade: 1, but we notice that time in storage has not been kind to the card, we'll change both grade and price accordingly. This can happen before or after a customer places an order.
Because of the individual nature of this website, in cases where we have many cards in one category, it sometimes happens that we enter a card and then have an identical one to enter two years later–this is common, and we don't always remember that one is already represented. When we catch these, we combine them, which of course means rewriting the descriptions and quantities. We don't really want duplicate entries unless there's a good reason.
Even individual cards' descriptions sometimes need to change, so we try to be careful about putting any card into a date or time context. Or, for example, the person on the card was alive when we entered the card–and our description made this clear–but then, oops, their status changes. This is not the most critical problem but even so, we need to do zero-base reviews sometimes.
Top priority over everything, though, is to get more cards into the site. We're almost finished with the latest round of scanning. Fingers crossed we won't make any mistakes.