Happy Easter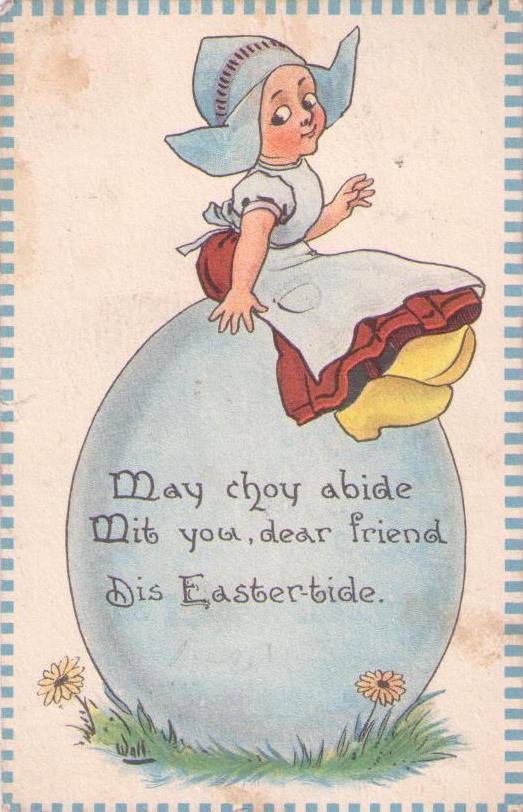 This is one of those seemingly never-ending strings of public holidays that, by coincidence, let salaried employees use only three days of leave and be away for ten days. And they sure do go, based on news shots of the airport and land border crossing points. We hope everyone has a great time … and sends postcards. Meanwhile, we have lots of things swirling around in our head (can we say it that way?) and because not every blog entry needs a specific topic, we will just get started.
You've been reading about the site's structure problems. Now, we had no problem writing and entering this Blog entry, and matching it with a picture. But when we try to change the picture on the home page–it's time for that–we can't. Some obscure error message comes up that makes no sense to us. It's not the card's title, or wrong characters. It just won't "take". We're still looking for help.
Chinese New Year was not long ago. We had seen an ad announcing a new supply of seasonal souvenirs for the local Disneyland, and as we have been lucky to source unusual postcards from them in the past, we were hoping they might have done the obvious and issued some special "Year of the Dog" postcards. Pluto? Goofy? Well, we weren't really wanting to pay the full admission to get into the park itself, but they have several hotels around the perimeter, and hotels always have gift shoppes, right? And so they do, but this time the only New Year items that looked at all new were tiny little jackets for tiny little kids. That was it. At least we tried!
We were wondering which of our two classification systems was more popular for customers, geography or theme. So we did a quick analysis. Themes win by a landslide, with one exception, an Asian country liked by a small group of repeat clients. We blogged about this before, a long time ago. Trams, Aviation, Hotels, Greetings, and Religious Buildings head the list.
There's more, but we can't wait to go out searching for chocolate eggs. So here's a Happy Easter to those of you who celebrate, and to others, a good weekend. Bye for now.