North Korea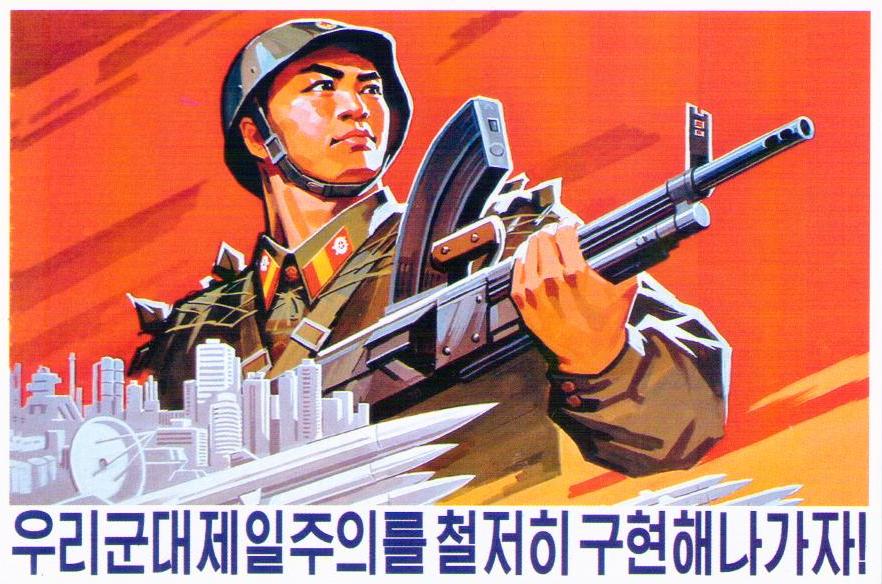 Many years ago, we had the chance to visit this unusual country, and recently decided to go back and see the changes — and to get some postcards, if we could. To the obvious amusement of our very attentive guides, we did find some great cards. To be sure, some are like the one you see here. But there are city views, cultural scenes, and just about every flower, shrub, mammal, insect, reptile, or bird, whether or not these creatures exist anywhere in DPRK apart from a zoo.
The cards we found in hotel and "tourist" shops tended to be in sets, fairly old, and not–for the most part–political. For those we needed to visit a special philatelic unit near the Panmunjom DMZ, and scout out other sources. Without going into detail, one ought to consider in advance the wisdom of being too obsessive about this. In any case, you can see the results in our "North Korea" category, and scattered around through the theme categories too.
It was interesting that many cards are made for domestic use only, captioned entirely in Korean and with (cheaper) pre-printed domestic postage, complete with address templates. Other cards also have pre-printed postage of a variety of rates, making it impossible to tell what the real cost would be to mail a card. For that you need to take your chances with the postal clerk on duty. We were happily surprised that the cards we posted all got through to their destinations.
So, now, we're in the process of doing two things: (1) rationalising pricing to be consistent between sets and types of card, and (2) finishing up the scanning of a lot of Maximum Cards. We've noticed the postmark quality on those is not always very clear, but the stamps are always colourful, even if they occasionally wander far afield from the topic on the card itself. It's the thought that counts. We're hoping to have the entire DPRK category entered by the end of August, though no promises.