Sepilok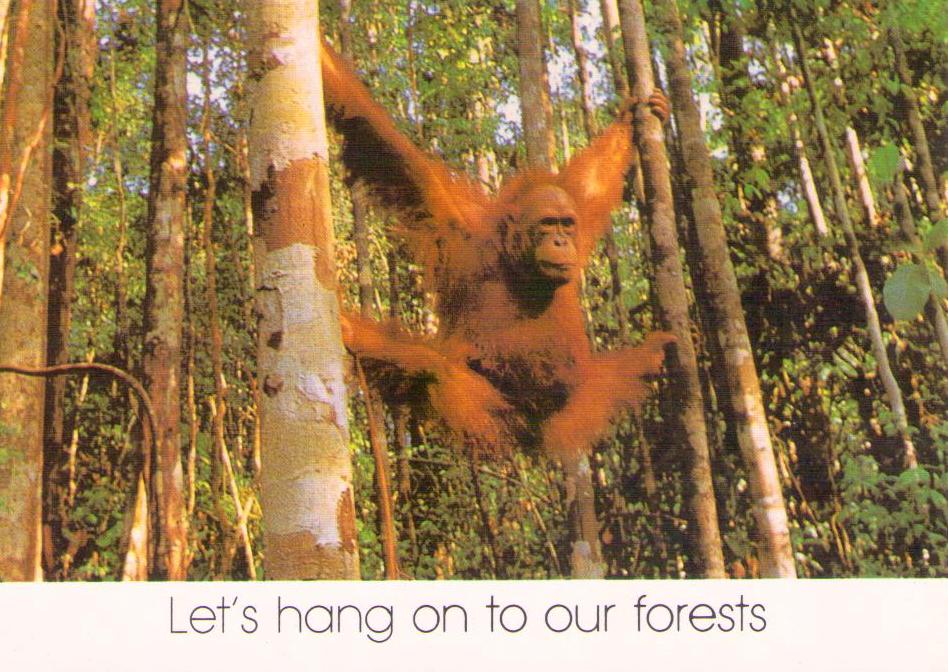 You might or might not know about Sepilok, but you certainly know the endangered status of orangutans in Malaysian Borneo and Indonesia. Sepilok is an orangutan sanctuary in the Malaysian state of Sabah, and some time ago we acquired a card from there. So we listed it on the website at a high price, with one provision: if someone bought the card, we would donate proceeds to the sanctuary.
Some time later, a customer from the U.K. with an exciting personal background in Malaysia and Brunei came to know of the card and offered to buy it (thanks, Tom!). Fully intending to honour our own offer, we went to search engines to figure out how to do that. It should have been straightforward: find the address of the sanctuary, and send them a cheque–or something. It's never a good idea to mail cash, so in the best case there would have been a link in the website to donate, or make a bank transfer, right? One would think so. One would be wrong.
The best we could find–even after plodding through State Government and tourism websites–was a vague mailing address for the sanctuary, nothing that gave us any confidence a donation would ever reach them. But thanks to Google, we were able to find an organisation in (where else?) the U.K. with direct ties to Sepilok. Though the form on the website was configured in a way that forced us to claim we were "buying" a donation, we were able to get around that and do the right thing. Happy ending, case closed–for all but the orangutans, who still clearly need all the help they can get as their territory shrinks down to almost nothing. Semoga selalu gembira …
Until next time, sampai jumpa.